MGW Trumper Turkeys
Traditionally Reared Farm Fresh Christmas And Thanksgiving Turkeys - Winner of a *GREAT TASTE AWARD 2015 and 2017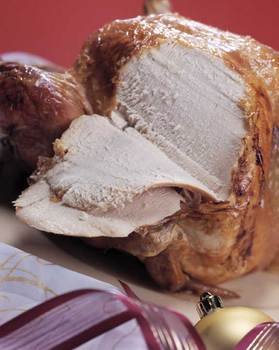 We are a family farm with mixed livestock, producing beef, lamb, outdoor reared, rare breed British Saddleback pork from our free range pedigree sows and 1100 traditionally reared farm fresh Christmas turkeys. We are a member of FAWL (Farm Assured Welsh Livestock) ensuring our livestock is kept to the highest standards.
Although not classified as organic our family farm offers you extensively reared meat that has been grazed on the rich grassland of the Usk Valley, with minimal use of artificial fertiliser and sprays.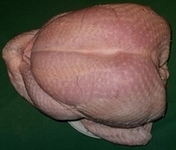 For over 35 years we have been rearing our turkeys in open-sided barns where they are free to roam and roost under natural conditions. The birds are processed on farm using family labour and are then hung for several days to enhance their flavour. They are then dressed by hand to OVEN READY standard and refrigerated awaiting collection by the customer for your celebration Christmas Dinner.

We are also able to produce turkeys for you prior to Christmas for an early Christmas family gathering or for THANKSGIVING -just ring to discuss.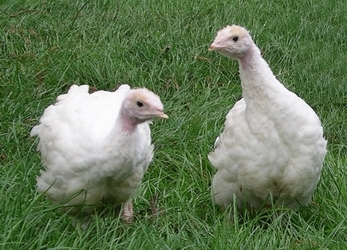 We are an Environmental Health approved premises producing birds ranging in weight from 10-30 lbs (4.5kg-14 kg). We sell direct to the consumer, to butchers, hotels and corporate and small businesses as employee gifts.

Please telephone or email to discuss your requirements.
01873 840270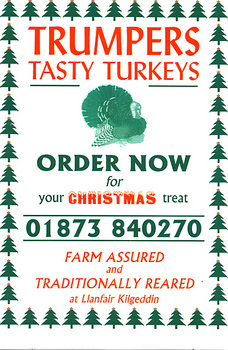 Birds ordered direct from us can be collected from the farm at NP7 9BE on WEDNESDAY 22nd or THURSDAY 23rd December 2021 from 8.00am to 6pm.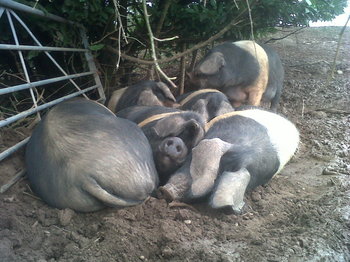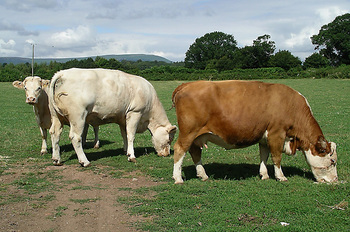 Our farming system aims to be Extensive and Environmentally Friendly.
News and Special Offers
****PRODUCING TURKEYS SINCE 1985 -NOW IN OUR 37th YEAR!!!****

YES WE ARE DOING TURKEYS THIS YEAR IN 2021
Collection 22/23rd December 8am-6pm
We are now taking card payments
We will be serving you in your car

ORDER YOUR CHRISTMAS TURKEY!!!

WINNER of a GREAT TASTE * AWARD in 2015 and 2017 for TRADITIONALLY REARED WHITE TURKEY-Awarded by The Guild Of Fine Food
WINNER of a GREAT TASTE ** AWARD in 2017 for LOIN of BRITISH SADDLEBACK PORK

*** PRIZEWINNER 2013, 2016 and 2019 ROYAL WELSH WINTER FAIR. We prepared some of our turkeys early to enter them into the Dressed Poultry Competition and in 2013 and THIS YEAR won a prize in a very strong class. In 2019 we came 2nd to the producer we have our poults from! In 2016 we were delighted to win the dressed turkey class, again ahead of many other turkeys.

ORDER A LOCAL TURKEY-Made in Monmouthshire!

Refrigerated trailers available for hire nr Abergavenny,

***** PRICES FOR CHRISTMAS 2021 *****

WHITE TURKEYS £3.99/LB = £8.80KG

BRONZE £4.71/LB = £10.40/KG

Thick SAUSAGES £9.71/kg
SAUSAGEMEAT £4.50/tube (0.45kg)

**WINNER OF PEDIGREE PORK SAUSAGE 2016 ROYAL WELSH WINTER FAIR**
**WINNER OF PEDIGREE PORK SAUSAGE AND CHAMPION SAUSAGE AT 2014 ROYAL WELSH WINTER FAIR**
WINNER OF TASTE OF PORK COMPETITION 2015,2016

Hams and Bacon from our own Saddleback pigs cured by Trealy Farm Charcuterie

PAYMENT: CASH OR CHEQUE (MADE PAYABLE TO M.TRUMPER)
**NOW TAKING CARD PAYMENTS**
Opening Times
Our Hours Are Your Hours
01873 840270 NP7 9BE
Ring anytime-day,evening upto 10pm including weekends.
mgwtrumper@yahoo.co.uk
Contact Details
Owner/Manager: Martyn & Sally Trumper
MGW Trumper Turkeys
Pant-y-Beiliau, Llanfair Kilgeddin
Abergavenny
Monmouthshire
NP7 9BE
Monmouthshire
MGW Trumper Turkeys Statistics: 325 click throughs, 49971 views since start of 2022