Our Turkeys & Stockists
Traditionally Reared Farm Fresh Christmas And Thanksgiving Turkeys - Winner of a *GREAT TASTE AWARD 2015 and 2017
2009 saw our Silver Jubilee Year of producing traditional farm fresh OVEN READY turkeys for Christmas at Pant-y-Beiliau. For over 35 years we have taken pride in producing the highest quality Christmas turkeys.
We sell traditional white feathered turkeys and a very limited number of bronze feathered turkeys.
We will be opening the order book in mid October and would appreciate it if you could order your turkey at your earliest convenience after this date
Turkeys can be ordered and collected directly from Pant-y-Beiliau. Our turkeys can also be purchased from selected stockists (see below) in the surrounding area. All our stockists are family owned businesses who pride themselves on supplying their customers with the highest possible quality. All are friendly and approachable for help and advice when ordering your turkey. FOR COMPANIES WISHING TO ORDER TURKEYS AS STAFF GIFTS OR BUTCHERS INTERESTED IN PURCHASING DRESSED OR LONG LEGGED TURKEYS, PLEASE CONTACT US TO DISCUSS DISCOUNTS FOR BULK ORDERS....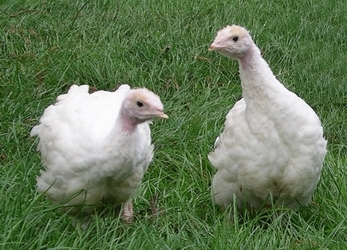 Our turkeys arrive at Pant-y-Beiliau in September as 4-6 week old poults,having been reared from day old chicks on a friend's farm in Carmarthenshire. They are reared to maturity in well ventilated, naturally lit, spacious barns on deep bedding of barley straw. They are fed a high quality, cereal based, drug free diet that contains no growth promoting additives, to provide a range of weights ready for Christmas.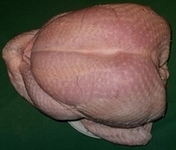 We are inspected by local Environmental Health Officers to ensure that we maintain the highest hygiene and welfare standards. Slaughter takes place on the farm in our own processing facilities without the need of transport and with the minimum of stress. Plucking is hand finished. All our turkeys are game hung for 2-3 days to give them a fuller richer flavour. They are dressed by hand to oven ready standard and refrigerated awaiting collection by you.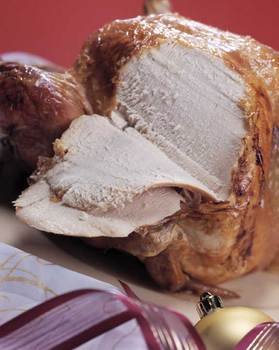 PRICES FOR 2021

White turkeys: £8.80/kg (£3.99/lb)

Bronze £10.40/kg (£4.71/lb)
Turkeys are supplied OVEN READY with giblets.

White turkeys are available in weight ranges from 4.5kg (10lb) upto 13kg (28lb)

Bronze turkeys are available upto approximately 8kg (17lb) & will be sold on a first come first served basis. If all the bronze turkeys have been sold when you place your order we will have a similar sized white turkey available.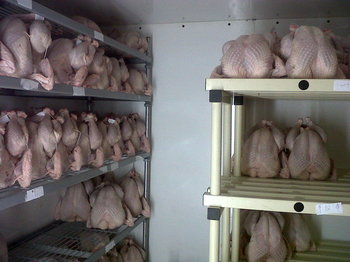 Our turkeys are available at:
Direct from our farm at Pant-y-Beiliau (01873 840270)

D & M Watkins, Nisa Stores, Raglan (01291 690215)

C.Richards, Crickhowell (01873 810459)

G&C Taylor, Pen-Rhiw-Garn Poultry,Llangynidr (01874 730883)

W.J.George (Butchers) Ltd, Talgarth (01874 711233)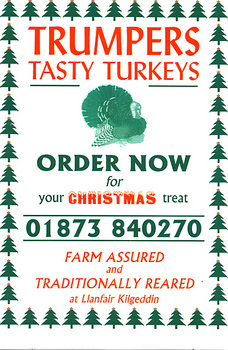 Birds ordered direct from us can be collected from the farm at NP7 9BE on WEDNESDAY 22nd or THURSDAY 23rd 2021 December, from 8.00am to 6pm.
Full of flavour, tender ,juicy and moist Christmas dinner..
Our Turkeys & Stockists Statistics: 0 click throughs, 8692 views since start of 2022