Testimonials
We have had many hundreds of satisfied customers over the years. Many people repeat their order every year.
Below are a selection of comments.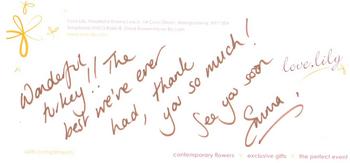 Emma Lynch, proprietor of 'love,lily' flowershop, Abergavenny.
website link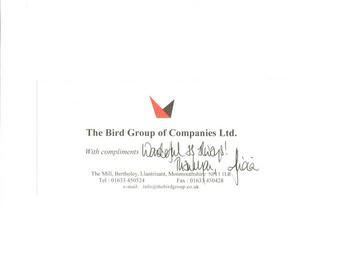 Alicia Palmer Bird Group
Wonderful as always!
Thank You
Alicia


Adrian Watkins, Park Farm Meats 'Well done, at least as many compliments as last year, re your Turkeys!
Thank-you, Adrian '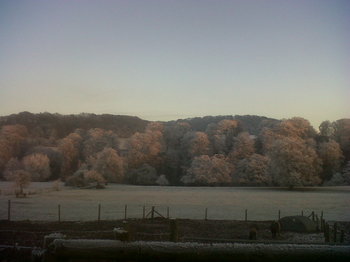 A.Horrex--'Have just returned from our Christmas in London. Your turkey was quite outstandingly good voted best yet,deliciously moist and with real flavour.'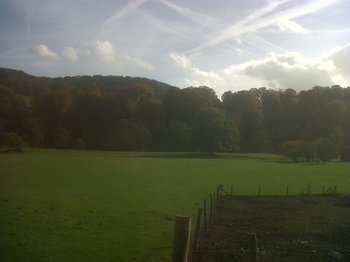 Oh Sally, I had forgotten how yummy your sausages are -hadn't had any for ages- YUMMY SCRUMMY - and I'm supposed to be vegetarian!!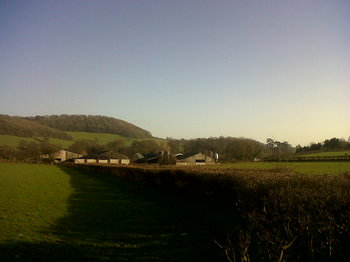 Testimonials Statistics: 0 click throughs, 6846 views since start of 2022